Posted on November 16, 2016
Date:
Tue, Jun 6 2017 (All Day) to Thu, Jun 8 2017 (All Day) (CDT)
The goal of each OQM is to bring component manufacturers (CMs) and suppliers together to discuss the latest issues facing the components industry and come up with strategies on how to successfully navigate them as an industry. Each OQM provides an unparalleled opportunity to build relationships and learn from your peers, and the June 6-8 meeting in Baltimore is no exception. From a legislative day to a truss plant tour to topical focus groups, this OQM will take you beyond the board room and into the world to experience SBCA and its members in action!
Join the group as we jump on a train to Washington, DC on Tuesday, June 6, to meet with legislators and visit regulatory agencies. SBCA will provide simple talking points to make it easy to introduce yourself and the industry to your congresspeople. On Wednesday, June 7, spend the morning at one of the largest (and most welcoming) truss plants on the eastern seaboard – Shelter Systems Limited. Then sit back for an afternoon of engaging focus group discussions on industry topics that will inform the future work of your association. Thursday's activities will include a board meeting and an Industry History Roundtable. New to the OQM format, this roundtable is designed to help SBCA capture the stories of the industry and will be followed by a Past Presidents Reunion dinner.
We hope you can join us for this action-packed OQM and encourage you to bring someone from your company who could also benefit from the variety of learning opportunites that will abound in Baltimore. Please register by May 5 to participate in SBCA's Legislative Day and to secure your hotel reservation at the group rate. Here are the details:
Hyatt Regency Baltimore Inner Harbor
300 Light St • Baltimore, MD 21202 • 410-528-1234
​Register for this meeting • Book a hotel room • View the full 2017 OQM Schedule
The room rate for the hotel is $199/night. Reservations can be secured online or by phone at the number above. Room block/group rate expires on May 5. (If you have a problem finding a room, contact Jill at 608-310-6722.)
About Baltimore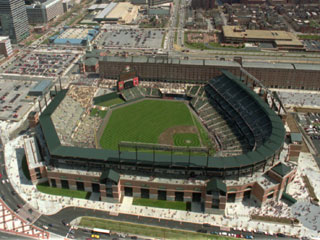 Make the most of your time in this historic city – Maryland's largest urban center and economic hub! Baltimore is known for its beautiful harbor, and you'll be staying in the heart of the bustling Inner Harbor neighborhood. Take a dive into history with a close look at trains, ships or the industrial change that shaped the city, or take the time to enjoy an iconic piece of the city with a visit to Camden Yards or the National Aquarium. Don't miss out on the wide array of dining options or discounted tickets to the zoo available at the hotel front desk.
Meeting Schedule
Monday, June 5:
6:00 pm: Legislative Briefing & Dinner
Tuesday, June 6:
7:30 am: Legislative Day in Washington, DC
6:00 pm: Group Dinner
Wednesday, June 7:
8:00 am: Plant Tour of Shelter Systems Limited (Breakfast will be served at 7:30 in the meeting room.)
12:00 pm: Lunch
1:00 pm: Focus Group Discussions
6:00 pm: Group Dinner
Thursday, June 8:
8:00 am: SBCA Board Meeting (Breakfast will be served at 7:30 in the meeting room.)
1:00 pm: Industry History Roundtable (A working lunch at noon is included. All are welcome!)
6:00 pm: Past Presidents Reunion Dinner (Everyone is welcome to attend.)
For more information, contact SBCA staff.