Posted on August 29, 2017
Date:
Tue, Mar 6 2018 (All Day) to Thu, Mar 8 2018 (All Day) (CST)
"Having been in the truss business for over 40 years, I often think I know just about all there is to know. However, as I continue to engage with the friends I've made through SBCA and listen to how they solve problems, I continue to broaden my perspective on how to tackle issues. More than ever, as building code, regulatory and material supply issues arise one after another, we all need to be fully aware of what we don't know. SBCA meetings are the best place to find out exactly what we might be overlooking."
–Jack Dermer • American Truss Systems • Houston, Texas
---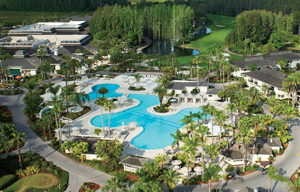 Join your SBCA board at Saddlebrook Resort in beautiful Tampa for a variety of networking opportunities – indoors and out – as well as a plant tour and committee meetings. Open Quarterly meetings provide a unique chance to learn from component manufacturers from all over the country. All are welcome to attend! For more details and to register contact staff.
5700 Saddlebrook Way, Wesley Chapel, FL 33543 • 800-729-8383 • 813-973-1111
Register for this meeting • Book a Room
The room rate is $209 (S/D) per night. Room block/group rate expires on February 5 – make your reservation soon as rooms are expected to book quickly. (If you have a problem finding a room, contact Jill at 608-310-6722.)
Meeting Schedule
Tuesday, March 6
12:00 pm: Golf
6:30 pm: Dinner (at resort)
Wednesday, March 7
7:30 – 8:00 am: Breakfast
8 am – 3 pm: Committee Meetings • Lunch • Plant Tour
3:30 – 5:30 pm: Team Building Event
6:30 pm: Dinner on the golf course (at resort)
Thursday, March 8
7:30 – 8:00 am: Breakfast
8:00 – 9:30 am: Committee Meetings
10 am – 12 pm: Board Meeting – All are welcome!