A majority of Americans want to own a home. Homeownership remains a big part of the American Dream because a house is much more than a shelter from the elements, it offers stability, security and comfort.
However, in order for this American Dream to be truly realized, houses need to be plentiful, affordable and reliable. We conducted an ambitious study called Framing the American Dream to show homebuilders one of the most effective way to achieve those three goals.
The time necessary to construct homes is a significant factor in their availability and affordability. Reducing construction times not only translates to lower labor costs and the ability to build more homes in the same time period, it also means homeowners can begin enjoying their homes sooner.
What Did We Learn?
The Framing the American Dream study shows that a crew can frame two and half homes with structural building components in the time it takes to stick-frame one house. Watch a time-lapse of the construction process.
The Framing the American Dream study shows that it takes 75% more lumber wood product to stick frame a structure than to frame it with components. Learn more.
The Framing the American Dream study shows that a stick-framed house creates nearly 30 times more jobsite waste than a component-framed house. Learn more.
Wh​at Did We Do?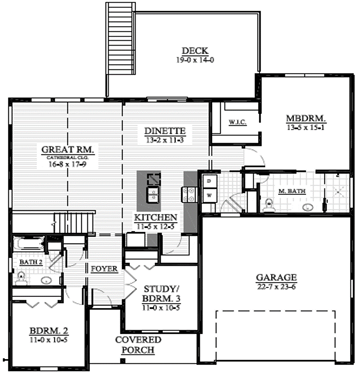 The Framing the American Dream study set up a controlled experiment to allow for apples-to-apples comparisons. 
We chose the floorplan of an average 2900 square foot ranch-style home with a walk-out basement. and built two identical houses on adjacent lots.
The only difference: one house was constructed entirely onsite using conventional stick-framing. The other house was constructed using floor panels, wall panels and roof trusses manufactured in nearby production facilities.
Wireless cameras were put up to monitor and record images from both jobsites. 
This approach was taken to allow data collection to be as unobtrusive as possible.