Posted on November 16, 2016
Date:
Wed, Jul 26 2017 (All Day) to Thu, Jul 27 2017 (All Day) (CDT)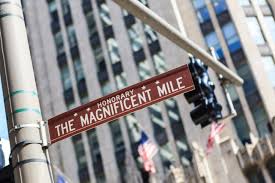 Join your SBCA board in the Windy City for roundtable discussions, a chance to provide input on committee projects, and the opportunity to learn from component manufacturers from all over the country. All are welcome to attend!
READ: Baltimore OQM Provides Opportunity for Members to Learn from Each Other
DoubleTree Magnificent Mile
300 East Ohio St • Chicago, IL 60611 • 312-787-6100
Register for this meeting • Book a hotel room
The room rate for the hotel is $209/night. Reservations can be secured online. Room block/group rate expires on June 25. (If you have a problem finding a room, contact Jill at 608-310-6722.)
Tuesday, July 25:
6-9 pm: Group Dinner at Harry Caray's Italian Steakhouse (33 West Kinzie Street) – Meet in the DoubleTree Lobby at 6 pm. The group will walk to the restaurant together.
Wednesday, July 26:
7:30-8:30 am: Breakfast 
8:30 am – 12 pm: ITW/Pasload Tour (Libertyville, IL) – Bus departs at 8:30 am.
12-1 pm: Lunch
1-2 pm: Concurrent Management Committee & Emerging Leaders Committee Meetings
2-2:15 pm: Break
2:15-3:15 pm: Concurrent Safety Committee & Membership Committee Meetings
3:15-3:30 pm: Break
2:15-3:15 pm: Concurrent Marketing Committee Meeting & Individual Member Testimonial Videos
6-10 pm: Group Dinner & Bocce Tournament at Pinstripes (435 East Illinois Street) – Meet in the DoubleTree Lobby at 6 pm. The group will walk to the restaurant together.
Thursday, July 27:
8 am – 12 pm: SBCA Board Meeting – Breakfast will be served at 7:30 in the meeting room. All are welcome!
About Chicago
This is an ideal city for exploring. Hop on a trolley for a ride or a tour, see the sights on foot, or find a bike and ride the Lakefront Trail. And keep in mind this tip from Choose Chicago:
Chicago is a walking city with an easy-to-navigate downtown grid. Madison Street divides the city north and south, while State Street divides it east and west. The State/Madison intersection marks the origin of Chicago's address grid system. Addresses are relative to the distance from that mark, with eight blocks to every mile. So an address of 3600 North Clark means that it is 36 blocks north of Madison.
Don't miss landmarks like the Historic Water Tower, one of the only buildings to survive the Great Chicago Fire of 1871, or the Navy Pier, six blocks of outdoor boardwalk jutting out into Lake Michigan. And take the time to explore the Magnificent Mile neighborhood around the hotel, which is bursting with restaurants and where you're sure to stroll by something interesting.