Posted on December 20, 2017
Date:
Tue, Jan 30 2018 1:00pm to 2:00pm (CST)
Explore the building code provisions that raise questions about the manufacture, installation and repair of metal plate connected wood trusses. Hear about the role of building officials, get expert insight into strategies for dealing with state and local code differences, and gain a better understanding of where to find answers the next time you have code-related questions.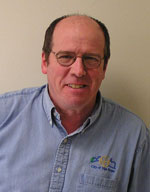 Speaker:
Currently a building official for the city of New Hope, Minnesota, Roger Axel holds multiple certifications from the International Code Council and has over 35 years of construction and inspection experience. He is past chairman and current executive officer of the Association of Minnesota Building Officials.