Date:
Wed, Aug 28 2019 4:30pm to 9:00pm (CDT)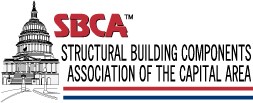 Wednesday, August 28 at Nationals Park
Dinner starts at 5:25 pm
Game time is 7:05 pm
Join Us to Watch the Nationals!
Please join the Structural Building Components Association of the Capital Area for this summer's outing to watch the Washington Nationals vs the Baltimore Orioles on Wednesday, August 28 at Nationals Park. Game time is 7:05 pm.
The cost for our Club Level seats is $75 per person. In addition to watching the game, this is an excellent opportunity to catch up on industry issues, chapter developments and activities in the area. Members AND nonmembers are welcome to attend!
5:25 pm Chapter Meeting and Dinner – We have the Regan Room at the ball park! We'll have a short meeting to discuss current hot topics. For dinner, we will be enjoying a classic BBQ. The cost is $40 per person. 
7:05 pm Game Time - Parking passes are available in advance online for Metro lots, but keep in mind that Metro parking lots are very full on weekdays. Another option is to park at National Airport and then take the Metro to the ballpark.
To RSVP for the dinner and the Nationals game, please contact staff by Friday, August 16.  Cancellations after August 16 will be charged. Attendees will be mailed invoices after the event.