Date:
Thu, Nov 14 2019 4:00pm to 7:30pm (CST)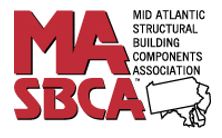 Thursday, November 14, 2019
5-8:30 pm
Stoudts Brewery
stoudts.com • Rt. 272 - 2800 N Reading Rd • Adamstown, PA • 717-414-4386
Please join the Mid Atlantic Chapter Meeting on Thursday, November 14 at Stoudts Brewery in Adamstown, PA at 5:00 pm (Eastern). Members and nonmembers are welcome.
The meeting schedule is:
5 – 5:30 pm   Board Meeting
5:30 – 6 pm   Chapter Meeting
6 – 7 pm   Digital QC
7 – 8:30 pm   Dinner
We will discuss plans for 2020, ways to get engaged in chapter activities and re-connect with chapter members, and determine future educational opportunities. If you missed BCMC, this is also a good opportunity to learn about the show.
Truss in-plant QC and third party quality assurance is necessary to ensure that the finished product leaving the plant meets all building code requirements. The typical process, as it functions today, takes time and can slow down production. Further, if there is a desire to measure and manage process improvement and quality systems, it requires manual entry to track data gathered during an inspection. Evan Protexter from SBCA staff discusses the development of SBCA's Digital QC tool, the current status of the program, the value of measure and manage concepts, the value of digital QC to end-users, and future program developments.
Please respond by Thursday, November 7 to confirm your attendance to the Mid Atlantic Chapter Meeting.
Don't miss the opportunity to get ready for 2020.
To RSVP, please contact staff.