Fire Service Education
SBCA desires to promote the safe, economic, and structurally sound use of structural building components. Through this, SBCA is committed to providing the construction industry and fire service with accurate information regarding the use of metal plate connected wood trusses.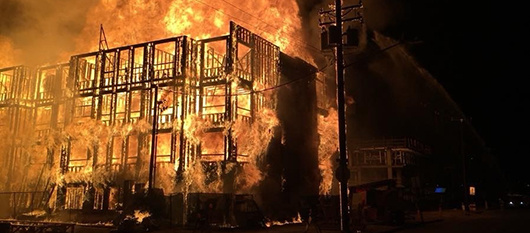 Construction Fires Topical Library
The potential for extensive damage during a fire event is greatest when a building is under construction because it is largely unprotected. Code-required fire-suppression systems such as sprinklers and fire walls are typically nonexistent until a building is near completion.