Lumber in Components Council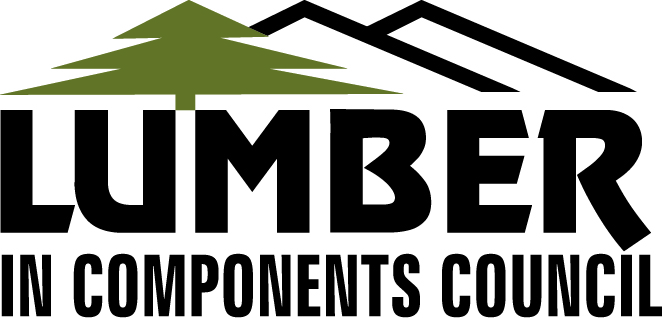 Mission:
The SBCA Lumber in Components Council's primary purpose is to foster open and effective communication between lumber producers and structural building component producers in order to address challenges and promote innovation between the two industries for mutual benefit.
Background
The structural building component industry is a unique lumber consumer, as most of its work is custom engineered (as opposed to prescriptively engineered) specifically for individual projects. Even more unique is that each project has many individually designed members that require a variety of different lumber grades and sizes to assure economic efficiency and to meet end user load resistance needs.
The wood wall panel and wood truss manufacturing industry today buys roughly 4 to 5 billion board feet of all species of softwood lumber annually reduced from its peak in 2006/2007 of roughly 12 billion board feet. We expect over the next few years that wood wall panel and truss market penetration will be growing due to framing labor constraints as we recover and emerge from the 2007-2011 construction slow down.
The first Lumber Summit was held in May of 2012 and it was met with great success. Our goal was to kick off and set a foundation for a continual set of face-to-face lumber buyer – lumber supplier meetings. The relationships built between component manufacturers and lumber suppliers are the foundation of the LCC.
---
Lumber Summits:
May 9-10, 2012
March 27-28, 2013
April 17, 2014