Component Connection Podcast
Component Connection Podcast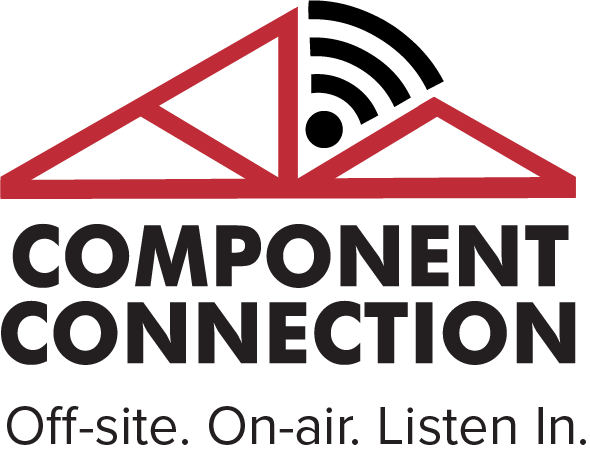 This podcast focuses on everything from production and marketing best practices to risk management and leadership tips.
We are interviewing fellow component manufacturers and industry experts and teasing out valuable nuggets you can use to improve your company.
You can listen to the podcast at your desk, in your car, while eating lunch, even while you're falling asleep at night.  Whenever you choose to listen, you can absorb this valuable information when it's convenient for you!  It's Off-site. On-air.
Follow Component Connection using any of these platforms! 

---
EP 10: Barry Dixon Discusses Business Approaches to Integration & Automation
Barry is the owner and CEO of True House in Jacksonville, Florida, and is an early adopter of technology and automation in the component manufacturing industry. Barry shares why his business has integrated up and down the supply chain over the years to make it more successful. He also provides guidance on how to evaluate opportunities for integration to better serve your customers.
---
EP 9: Angie & Ashley Stroder Share Their Perspectives About the Industry
Angie and her daughter, Ashley, share their experiences as women in a traditionally male-dominated industry. Both Angie and Ashley work at California TrusFrame (CTF), which is based in Murrieta, CA and has five locations throughout the state. Angie has 26 years of experience in the industry and currently serves as vice president of supply chain. Ashley has been a sales representative for CTF since 2017.
---
EP 8: Matt Layman Discusses Lumber Market Trends with Kirk Grundahl
Matt Layman, president of Layman's Lumber Guide, discusses current lumber market trends with SBCA Executive Director, Kirk Grundahl. Matt has worked in lumber commodities for nearly four decades and uses his real-world experience to analyze and forecast the lumber market.
---
EP 7: BJ Louws Discusses Lean Manufacturing & Innovation Opportunities with Sean Shields
BJ Louws, president of Louws Truss in Ferndale, Washington, discusses the family business and how structural components became part of their operations. He also digs into lean concepts and how they have proved a cost-effective way to be more competitive and innovative.
---
EP 6: Kirk Grundahl and Evan Protexter Discuss the History and Benefits of Quality Control
Kirk Grundahl, SBCA executive director, and Evan Protexter, SBCA engineer, discuss the benefits of quality control (QC) in the component manufacturing industry and how it has evolved over the years. Kirk has been involved in QC for metal-plate connected wood trusses since the early 1980's in setting up an industry-specific Third-Party Inspection program. Evan has been heavily involved in the QC process over the past year and is focused on testing and research to advance QC practices within the industry.
---
EP 5: Greg Griggs & Larry Dix Discuss Value of Face-to-Face Meetings
SBCA president Greg Griggs, Builders FirstSource, and SBCA board member Larry Dix, Apex Truss, discuss the value they receive from face-to-face meetings. Both Greg and Larry share similar thoughts on how important relationship building and networking has been for their companies and their careers.
---
EP 4: Sean Shields and Jason Blenker Discuss Advantages of Expanding Business
Sean Shields interviews Jason Blenker on transitioning the general contracting family business into Blenker Companies which operates five independently run businesses. This podcast is part of a series looking at how component manufacturers across the country are innovating to take advantage of opportunities in today's market. Blenker Building Systems is located in Amherst, WI and delivers components throughout the Midwest from South Dakota to Michigan.
---
EP 3: Sean Shields Talks With Current SBCA President Greg Griggs
Sean Shields and Greg Griggs explore the latest efforts of SBCA to help component manufacturers grow market share and take advantage of opportunities in today's market. Greg has been in the industry for 35 years and is the senior vice president of manufacturing for Builder's FirstSource. He is the current SBCA president and has been chair of the marketing committee the past four years.
---
EP 2: Sean Shields Interviews Dean Rana, Owner and President of Truss Fab
Sean Shields interviews Dean Rana on growing his business and overcoming challenges facing his market and the industry. This podcast is part of a series looking at how component manufacturers across the country are innovating to take advantage of opportunities in today's market. Truss Fab is a single facility out of Glendale, AZ and the largest component manufacturer in Arizona with sales territory extending throughout Arizona, southern Nevada, and southern California.
---
EP 1: Jess Lohse Interviews Past President Scott Ward
Scott Ward is the owner of Southern Components and a past president of SBCA. He is currently a member of the Executive Committee and chair of the QC Committee. Scott was inducted into the SBCA Hall of Fame in 2016 and won the SBC Industry Leadership Award in 2014. Scott also served on the Management Committee as chair.