---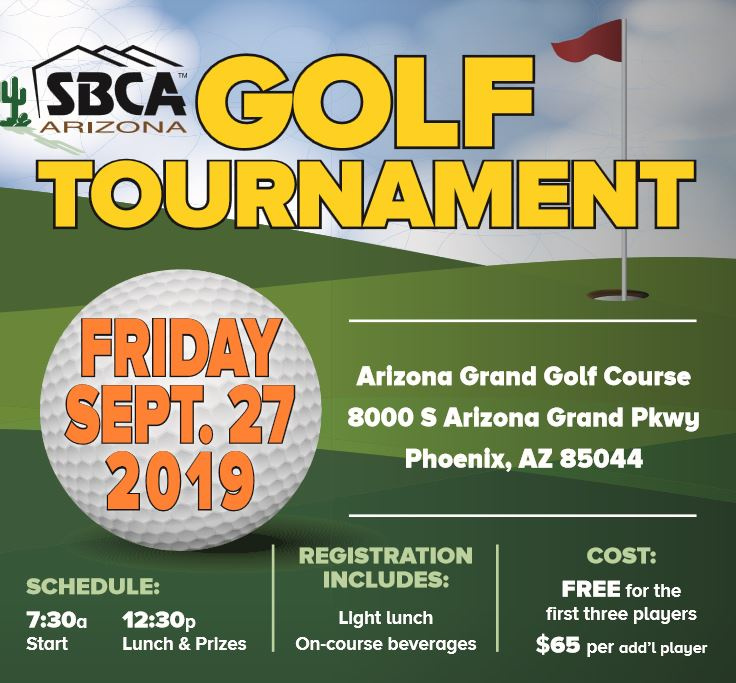 Date:
Friday, September 27 2019

7:30am

to

1:00pm (America/Phoenix)

(America/Phoenix)
Friday, September 27
Join SBCA's Arizona Chapter's golf tournament on Friday, September 27th. All component manufacturers in the area are welcome!
Arizona Grand Golf Course
8000 S Arizona Grand Pkwy
Phoenix, AZ 85044
Schedule
7:30am Start
12:30pm Lunch & Prizes
Registration includes a light lunch and on-course beverages. Free for the first three players and $65 per additional player. Please register by September 13, 2019.  Contact SBCA Staff [1] with questions and to submit registration.
Register [2]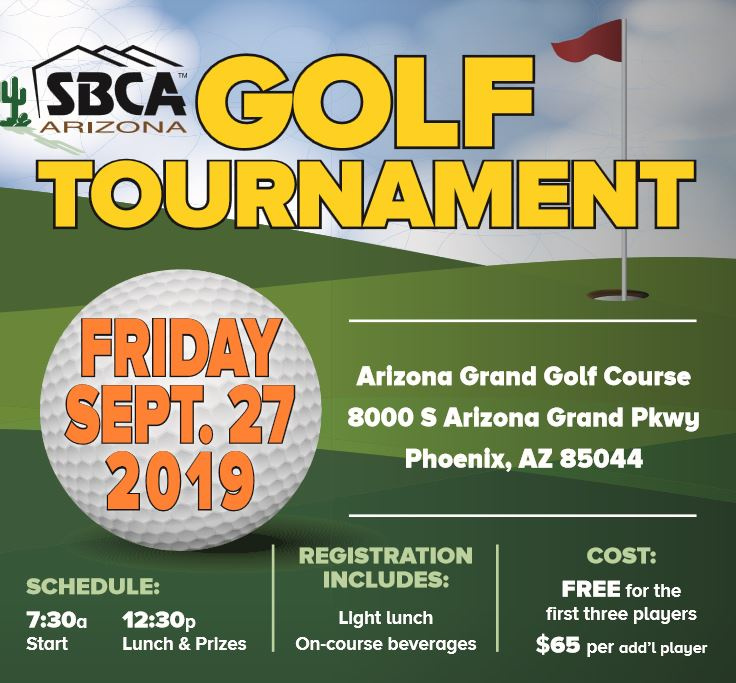 ---
Source URL: https://www.sbcindustry.com/article/2019/sbca-arizona-chapter-golf-tournament
Links
[1] mailto:tkutz@qualtim.com?subject=Arizona%20Chapter%20Golf%20Tournament
[2] https://www.sbcindustry.com/sites/default/files/uploads/attachments/node/15141/2019_az_golf_outing_flyer.pdf
[3] https://www.sbcindustry.com/article/2019/sbca-arizona-chapter-golf-tournament