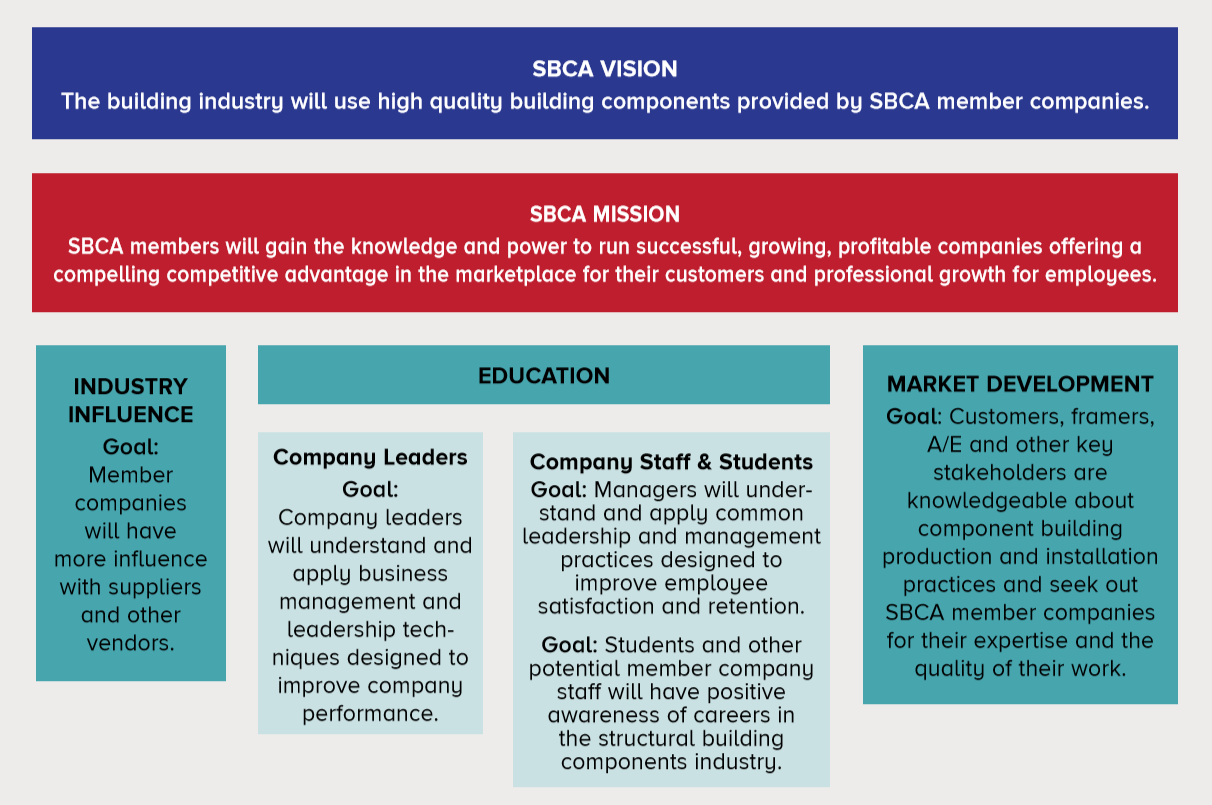 In late 2019, SBCA's Executive Committee launched a strategic planning process that began with a survey of component manufacturers (CMs) that garnered a significant response. Twenty-three percent of SBCA members and eight percent of non-members responded to the survey designed to gather specifics about CMs' pain points and the role SBCA can play to support its members in alleviating those challenges.
SBCA's Executive Committee members, along with the chairs and co-chairs of SBCA's standing committees then met in early January 2020 to pour through those survey responses and ultimately agree on a revised, and much simplified, vision and mission for SBCA (see top of illustration). We were also able to articulate the four main strategic goals SBCA should have over the next five years.
Using our strategic plan as our foundation, the SBCA Board and committees are working with SBCA staff to narrow our short-term priorities and establish tasks that need to be implemented to begin achieving these four longer-term strategic goals through member-driven Strike Force teams, which were introduced at the February 2020 Open Quarterly Meeting. If you'd like to see a final copy of the strategic plan, please download it here.
For more information on this initiative, consider attending a live webinar with SBCA President Mike Ruede at 1 pm Central on Tuesday, March 31. Register here. Then stay on top of the latest on these efforts through SBC Magazine.
Download Strategic Plan Register for Webinar Contact Staff
Related Content: