Assessing Prospective Candidates
Hiring | Assessing | Retention | Case Studies | Career Center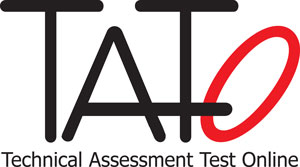 According to several CMs, accurately assessing potential employees, both for their skills and their ability to fit into your existing work culture, is vitally important. Read more about some of the HR tools CMs are using for general assessment.
To help CMs assess technical staff, SBCA developed the Technical Assessment Test Online (TATO). These interactive 50-question tests measure candidates' technical aptitude and skills required to succeed in truss and engineered wood products design. 
Internships
One of the most effective ways to assess if a potential employee is a good fit is to offer them an internship. Through an internship program, you can attract better, more loyal applicants who are looking for a career, not just a job. Instill your company's values and train the kind of employees you want working for you. 
The unique training within your own internship program combines skills and knowledge and puts this to practice immediately. Interns are trained to perform the specific tasks your business demands. Learn from your peers and see how one CM is introducing a path to the industry. 
Consider customizing these Internship Program Guidelines to create an internship program with local educational institutions for students to earn credits toward graduation.