Quarterly Benchmark Surveys
Starting in 2018, SBCA will be performing shorter versions of the previous Financial Performance and Wage Surveys for Component Manufacturer (CM) members. On a quarterly basis, the surveys will track financial, wage, operations and industry trends. CMs will have the opportunity to participate on a quarterly basis to measure their company benchmarks against other companies in the industry.
User-friendly online data entry form
Tracks Profit & Loss data
Compares Wages & Benefits
Provides Operating Metrics
Darren DeKeyser, our independent CPA consultant from DDK Strategies, LLC will provide member locations with a customized link and confidential login information tied only to your company (one ID per location) for entering data into the online survey form.
---
2018 Industry Climate Survey
SBCA is pleased to provide an Industry Climate Survey for 2018, which gauged component manufacturer members' expectations for growth in 2018 as well as key business concerns in the coming year.
Download the 2017 Industry Climate Survey for 2018
---
2017 Operational Benchmark Survey (OBS) Results for Fiscal Year 2016
The goal of this survey is to provide you with financial and operational benchmarks that can be used in making comparisons of your operations with benchmark information generated from all survey participants.
In 2017, SBCA's Board of Directors tasked a committee with reviewing the current FPS and providing recommendations to help increase participation. The subcommittee determined that it was important to:
Make the online survey as user-friendly as possible
Simplify the survey to limit the amount of time that members would have to spend filling it out
Not require balance sheet information
Ask for feedback from participants at the end of the survey to determine what parts of the questionnaire were valuable, confusing or missing
After reviewing the feedback from participants and the results of the data received from both 2016 and first quarter of 2017, the subcommittee determined that there was not enough variation in the trends to warrant a quarterly survey that asks for the same information. Going forward, surveys will be conducted regularly to focus on different aspects of business operations, including financial, wages/benefits, operations and industry trends.
Thank you to subcommittee members Jeff Taake (Mead Lumber Co.), Jeff Smith (Trussway), John Herring (A-1 Roof Trusses) and Dave Green (Carolina Structural Systems) for their time and efforts on this 2016 survey (conducted in 2017).
We look forward to continual improvement and increased participation in the years to come.
Download the 2017 OBS Results for Fiscal Year 2016
---
2016 Wage & Benefit Survey for Calendar Year 2015

The Wage and Benefit Survey is a biennial survey that collects data on SBCA Component Manufacturer Regular Members' personnel compensation and benefits.
The Wage & Benefit Survey compiles industry information on:
Wages
Bonuses & Promotion
Vacation/Personal/Holiday Pay
Insurance
Retirement Plans
Time Policies
Survey Pricing
Component manufacturer members who participated in the survey will be provided access to the data free of charge. SBCA members who do not participate can purchase the results for $1,600. Survey results are not available to non-members.
SBCA members who did not participate in the 2016 survey but who commit to participating in the 2018 survey can purchase the 2016 results for $200.
Download the 2016 Wage & Benefit Survey Results
Contact SBCA staff with questions.
---
2015 Financial Performance Survey (FPS) for Calendar Year 2014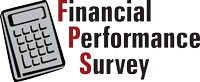 The Financial Performance Survey (FPS) provides financial and operating information presented in balance sheet and income statement format, along with key data for use in evaluating your company's sales and benchmarks.
FPS industry information includes:
Income Analysis
Regional and Company
Size Breakdown
Key Ratios for Benchmarking Purposes
Contact SBCA staff with questions.