COVID-19 Guidance
SBCA has compiled numerous resources to help employers navigate their businesses through issues raised by the COVID-19 Coronavirus outbreak.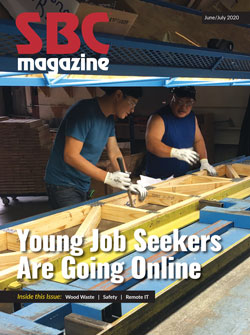 One CM has been selling their wood waste as sawdust for the  past 25 years.
Consider this creative way to engage your team in safety improvement. 
Posting job openings online is a must for employers today.
Here are some IT best practices for helping distributed teams.