CM Toolbox Update 
Two new guidance documents were recently added to the CM Toolbox to highlight the benefits of having a robust, positive online presence.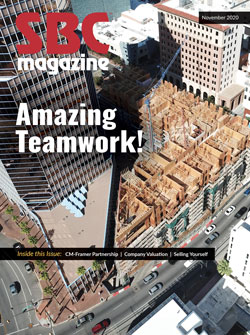 A company is acquired for its earnings, but valued for its 
EBITDA percentage.
A CM and framer pair up to do the impossible.
A builder's perspective on how CMs can grow market share.
Skandia Truss puts their motto – "Think Snow Load" – into practice on every project.