Plant Tour Resources
Interested in hosting a plant tour?
Use SBCA's checklist & toolkit to help prepare.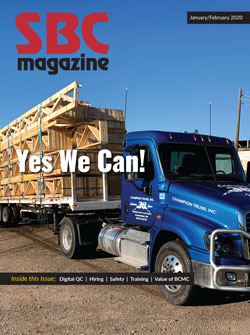 SBC Magazine
January/February 2020 Digital Edition
An update on Digital QC program advancements.
Best practices for encouraging a strong safety culture.
Capacity and fair compensation are keys to 30 years of success for Champion Truss.
First-time attendees to BCMC gain valuable information.