Plant Tour Resources
Interested in hosting a plant tour?
Use SBCA's checklist & toolkit to help prepare.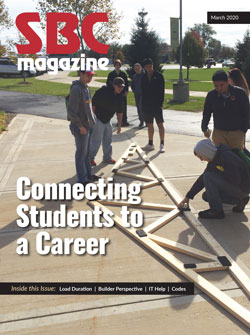 SBC Magazine
March 2020 Digital Edition
What is it, where did it come from, and how is it used?
SBCA's partnership with Tim helps educate his followers on the benefits of structural components.
Enlighten students about professional growth opportunities with an activity.
SBCA is seeking CMs who can help us help each of you!